y dau cymraeg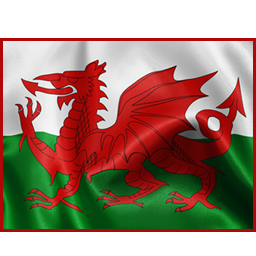 Posts

: 1279


Join date

: 2011-03-13


Age

: 23


Location

: a top secret location which even I dont know where it is


Subject: Jomos Tac Kwen Oelly Sat May 19, 2012 3:06 pm

---

Name: Jomos Tac Kwen Oelly, AKA Jom, AKA Jomahawk AKA Y Feightwr Bydyr, AKA Y Dyn Awsem, AKA The Welsh Lad, AKA Worlds Self-declared Most Inexperienced Helmsman, AKA the man with too many AKA's

Age: 18

Bounty: 80

Species: Human

Occupation: Helmsman and Chore boy

Allegiance: The same as whatever his friends are on

Home Village/Ocean: East Blue, Welshlands Flats

Appearance: A five foot seven tall man weighing around twelve stone, with an odd body build of thin sinewy muscel on his arms and legs, broad shoulders and a pot belly. Has somewhat rosy cheeks, sunken and squinty dark brown eyes that seem constantly tired, and odd thin nose bar from the roundish bump at it's end before the nostrils, a clefted 'butt chin' on his protruding jaw, a small mouth, somewhat hairy eyebrows and dimpels in his cheeks when smiling. Has messy mid length dark brown bed hair, rarely ever styled, with it's fringe pushed to the side, and oddly seems to stay in whatever shape it's styled into until changed. Usually wears one of his many colourful t-shirts with either a quote, a picture or both on it, a zipped beige fleece jacket tied to his waist, a pair of tatty jeans and some suede converse slip on's.

History: Jomos was the simple son of a fisherman who had a keen intrest in acting and art, raised simply by a simple family in a simple village, and eventualy entered art college, and after failing that, drama college, which he was kicked out of both. The reason for this was simple, Jomos had an unhealthy obsession of the strange statues on Moai Island, the aptly named Moai, to an almost psychotic extent, having made a container shaped like a Moai, his room filled with Moai merchandise and eve getting kicked out of Drama and Art college for only doing work on Moai, insiting on it stubbornly. After his expelsion from college he simply worked with his father at fishing, occasionly taking the helm for him, and trying his best to net himself some tasty morsels.
This lasted didn't last long, as he ended up with a job as a cleaner at a local lasbatory for a small goverment funded entertainment project, and spent many a days recomending on adding a Moai to wahtever project it was, despite not being let known what on earth any of them were. He found his new job somewhat painfully dull, though continued for it as it had good pay, and managing to eavesdrop on those working on the project to discover and odd new den den mushi that projected a screen and allowed it's user to control small people and creatures on said screen, which Jomos loved the idea of immensely and constantly immaginged controling a Moai.
He then looked forward to his job, until he was met with the brutal, suprising and infuriating sight of one of the project scientists beating one of the fellow cleaners in blind fury, apparently angered merely by the cleanner intruding on him working. Jomos begrudgingly kept out of it and sneaked away, decding to report the incident until he found out later that day that this was not an isolated offence from the cleaner and the scientist would beat members of staff that he belived weren't crucially almost daily, most of them had to keep quiet as they need the job. Jomos then decided he would make things tougher for the scientist.
Later that night, for reasons even Jomos couldn't understand, he dressed up head to toe in black and slapped on some face paint before breaking into the labatory, and stole the den den mushi, apparently now named the Den Station Z, all thanks to the near non-existent security protocols, apparently the staff believing their project would be not within the intrests of thieves. Unfortunetly, Jomos was almost imedietly caught by the violent scientist from earlier, and in panic struck him in the face before escaping in blind fear of being caught, and made it all the way home.
The next day , Jomos found out in the papers he had a bounty on his head, though quite minor. It was a shock for all the family and decided it was an idiotic mistake or a complete set up, but just in case told Jomos it was about time for him to move out anyways. His father gave him a spare row boat and gave him a map and compass, as his mother and the rest of his family gave him some food and drink supplies and a few personal opossesions, his more knowledgeable brother telling him the next island was just a day or two away southwards. Jomos then thanked his family and waved his tearful goodbyes, and began rowing in the completely wrong direction. And thus, this is how his misadventures began......................


Personality: Jomos is a somewhat cheerful fellow, trying his best to keep his mind on the happy side of life, usually treating most people he meets with friendliness and constantly telling humorous random tidbits and jokes, though occasionly these fall flat on their faces. He tends to avoid getting into much strife, usually going for the easy way out, and enjoys spending his spare time by doing anything he finds relaxing, though does focus on the task at hand and may take a more difficult route if he believes he can finish it. He has some amount of intrest in art and drama, having studied both in his education days and enjoys the act of drawring and, um, acting immensely. He is occasionly easily disheartened when some ideas of his end up in a mess or prove too taxing, though usually snaps out of it when something else its there to distract, and can become grouchy when hunger, tired, confused or if he's just plain annoyed. He isn't exactly the smartest fellow, though does know some scraps of usefull facts, though seems to be easily confused and misunderstands things with ease, which is somewhat made worse with his slight hard of hearing and easily distractable attention span. Beside his random babblings, he struggles to figure out much conversation when he has already spoken of recent events, uaally following the lead of whoever is talking desperately, and is incredibly shy around new people. Is angered when ever he see's someone in thw wrong or his friends being hasseled, though has little enough guts to stand up for them usally until he is angered to breaking point, except when violence occurs. When angered at someone who harms his friends seriously, he oddly dresses in his 'Angry' outfit and seeks them out. Is madly obsessed with Moai so much he constantly says the word at the end of every sentence.

Ship: N/A

Ship Flag: None

Devil Fruit: None
type: (only if you have a devil fruit)
effect: (only if you have a devil fruit)

Special Abilities: Y llaw twyllo; brawling style that is designed to get as many strike as possible in before the opponent realises the attacker is weaker than him. Helmsman knowledge, cleaning skills, drawring skills, painting skills, acting skills, and fishing skills.

Learned Techniques (Keep it 1-25): Crotch Shot: Jomos kicks his opponent in the crotch.
Eye Poke: Jomos pokes his opponent in both eyes.
Frantic Frenzy: Jomos lashes out at the enemy desperatly with a paniced flurry of punches and kicks.
Lobbing Onslaught: Jomos throws everything there is around him he can lift at the enemy.
Panicked Wielding: Jomos wields a stolen weapon inexperiencedly against the enemy, no matter what type.
Unfair cheaty combo: Jomos kicks his opponent in the crotch, then pokes them in the eyes, then punches them in the throat, then tackles them, then elbows them in the ribs, and finaly grabs their legs, holds them apart, and kicks them in the crotch repeatedly.
Furious Frenzy: Similar to Frantic Frenzy, bar now Jomos is filled with rage and attempts much more brutal attacks, attempting to pound his enemy into submission.

Weapons/Items: A portable container in the shape of a Moai head that can also be worn as a mask, a wallet, and an odd experimental den den mushi which projects a screen from it's eyes and has a pair of 'controllers' connected to it's shell and allows it's user to play a game on the projection, called the Den Station Z, also able to scan real world items and include them somehow on the projection. Has a wierd costume consisting of a black v-collar leather jacket, armour plated black trousers, and a pair of black hiking boots, black fingerless glove and red make up, which he wears when seriosuly looking to hurt someone.

Goals: Wants to visit Moai Island. Also wants to find out whats at the end of the grandline.
y dau cymraeg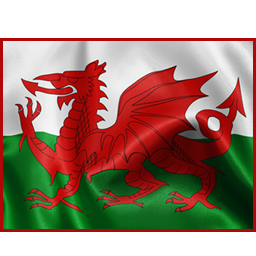 Posts

: 1279


Join date

: 2011-03-13


Age

: 23


Location

: a top secret location which even I dont know where it is


Subject: Re: Jomos Tac Kwen Oelly Thu May 31, 2012 10:29 am

---
Guest
Guest




Subject: Re: Jomos Tac Kwen Oelly Thu May 31, 2012 10:58 am

---
Sponsored content

Subject: Re: Jomos Tac Kwen Oelly

---